Category:
Publications
Page 1 of 3
CITATION: PITOŇÁK, M. (2020). Zpráva z V. Evropské konference geografií sexualit. Informace české geografické společnosti, 39 (1), 63-67; https://geography.cz/publikace/informace-cgs/informace-cgs-202039-1/
CITATION: PITOŇÁK, Michal. Lições da 'Periferia': Contrariando a Hegemonia AngloGeográfica sobre as Geografias de Sexualidade e Gênero. Revista Latino Americana de Geografia e Gênero, v. 10, n. 2,…
CITATION: PITOŇÁK, M. (2020). Praha posiluje v boji s HIV: Přitoupila k tzv. síti Fast-track-cities. Psychiatrie, 24 (1), 44-45; http://www.tigis.cz/images/stories/psychiatrie/Psychiatrie_2020/Psychiatrie_12020/dopisy_Psychiatrie_1_2020.pdf
CITATION: Šerý, O., & Pitoňák, M. (2019). "Queer podniky" v Brně. Sociální Studia, 16(1), 79–102. Retrieved from https://journals.muni.cz/socialni_studia/article/view/12277 Abstract: Brno, Czech Republic is amongst the most liberal of…
CITATION: Pitoňák, M. (2019). Lessons from the "Periphery": Countering Anglo-Geographic Hegemony over geographies of sexuality and gender. Documents d'Anàlisi Geogràfica, 1573, 1. https://doi.org/10.5565/rev/dag.573 Abstract: This article has three…
CITATION: Pitoňák, M. (2019). V sexuálním closetu / Geografie "ne-heterosexuálních lidí". In R. Osman & L. Pospíšilová (Eds.), Geografie "okrajem": Každodenní časoprostorové zkušenosti (pp. 147–182). Praha: Univerzita Karlova….
CITATION: Michal Pitoňák & Kamila Klingorová (2019) Development of Czech feminist and queer geographies: identifying barriers, seeking progress, Gender, Place & Culture, DOI: 10.1080/0966369X.2018.1563528 Abstract: In this contribution…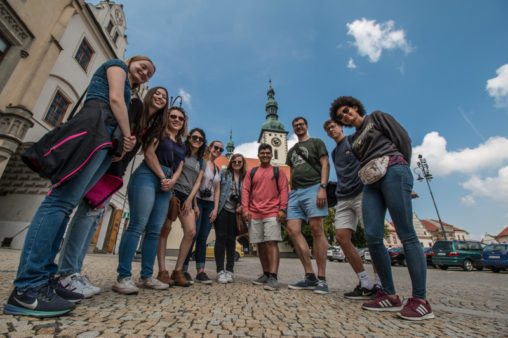 Prague: Past & Present from Michal Pitonak on Vimeo.